Today we are continuing our support of 3rd party companies with the release of the Alpha version of Live2D Cubism SDK for Cocos Creator. One of our most significant ventures into the 2D animation field.
You can read the full story at our news section of the website!
Live2D Cubism SDK For Cocos Creator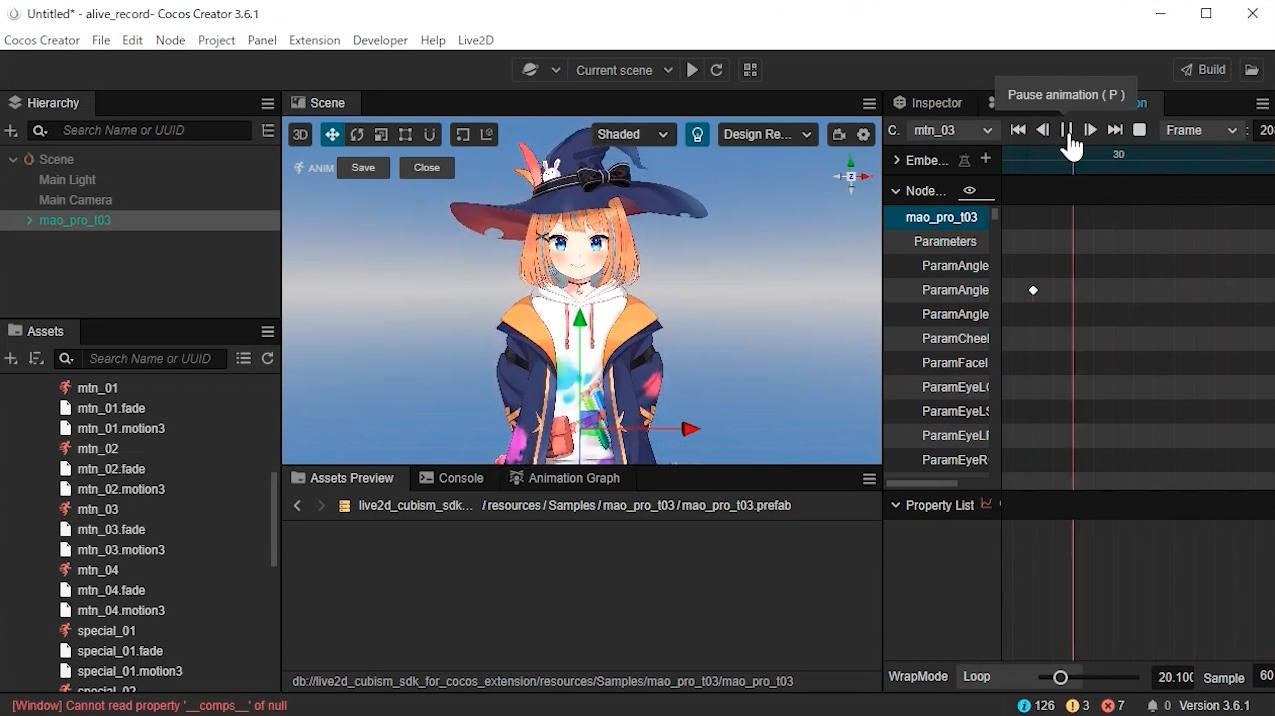 Key Highlights
Import Cubism models as prefab nodes
Add multiple animation actions from Cubism into your character
Edit animation within Cocos Creator
How To Use
Install the SDK into Cocos Creator as instructed by Live2D, please see README
Export a Cubism project or use one of the already-created projects
In a Cocos Creator project, add the entire folder to your Assets panel
Open the folder in the Assets panel and add the prefab as a node to your project
Adjust the size
Add an animation component to the prefab and then add animations in the 'motions' folder to the new component
You can view your animations from the animations panel
Important Links
[SDK Download Page] Live2D Cubism SDK for Cocos Creator
https://docs.live2d.com/zh-CHS/cubism-sdk-manual/download-sdk-for-cc-alpha/
[Live2D Cubism SDK] Live2D Cubism SDK
[Feedback] Live2D GitHub
[How to Install SDK] Installation instructions by Live2D
https://docs.live2d.com/zh-CHS/cubism-sdk-manual/top/
More Information!
The alpha version will be available to use with Cocos Creator version 3.6.2 on December 5th. Both the team at Live2D Inc. and Cocos have asked for feedback as we work towards the release of the Beta in early 2023 and a final release later in the same year.
Please share your issues here and we will be happy to help improve on the software for it's final release next year.